Many people are amused with a lot of green spaces in the city. Do you know that almost 1/4 of city area is covered by greenery? Polish capital has one of the most diverse nature among European capitals. Green Warsaw consist of 12 reserve areas, 79 parks, many green squares, lush gardens, two botanical gardens and a lot of trees growing alongside roads.
The strongest point of Warsaw is Vistula river that cuts through the city. The bed of the river has been largely regulated in 31 km city borders. Despite of that the river has retained its wild character. It is often compared to a rift river with numerous picturesque islands, oxbow lakes and sandbars. All these river places are habitats for bird species that build their nests and raise their young. Therefore this part of the river is on Natura 2000 programme, as well as five other places in city borders.
Green Warsaw means also the presence of forest complexes within city borders. They give a deep breath to the city and are a great place for residents recreation.
The neigborhood of Kampinoski Forrest which is Polish National Park, is absolutely amazing. It adjacents to western boundaries of the city. It may happen that you meet moose, wild boar or roe deer on the streets in this region. Kampinoski Forrest is the one of Unesco Biosfere Reserve.
If you are interested in  emission-free articulated buses in Warsaw read the article here.
To sum up notice that Warsaw as a first Polish city joined EBRD Green CitiesProgramme. It also takes part in the European Commission competition to become the European Green Capital 2023.
Visit Warsaw parks and gardens
Warsaw City has 79 park in its borders with total area of 762 ha (about 2,9 square miles). They represent various fashions and styles of garden arrangement and come from different historical eras. Many of them are placed on the Polish register of monuments and are under conservators' protection.
One of the most picturesque is Łazienki Park, our top7, you can read about it HERE.
The Saxon Garden (Ogród Saski)
One of the oldest Warsaw parks from the 18th century. Beautiful alleys, baroque statues and a fountain bygone witness of the old time. All these make this place worth resting. The location – near the Royal Route, the Tomb of Unknown Soldier and the city center – is a great advantage.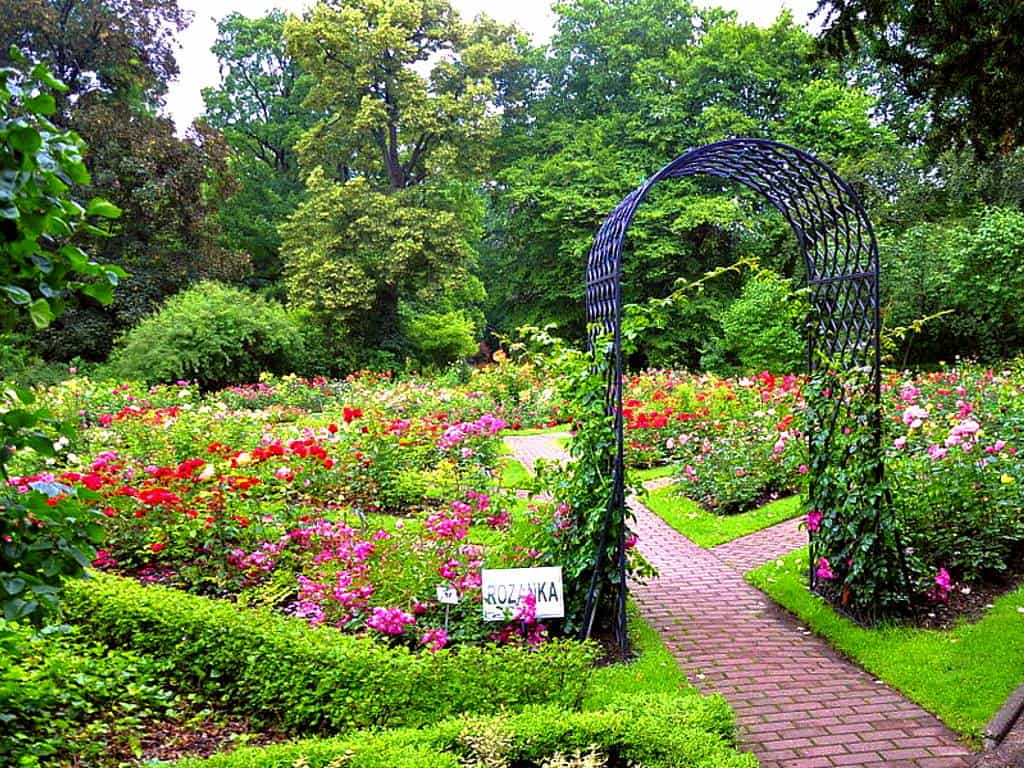 photo source wikimedia:Aluj56_DSC1170.JPG (Wistula, CC-3,0), colour filter
The Botanic Garden (Ogród Botaniczny)
Hidden near Royal Route at Ujazdowskie Av., just next to Łazienki Park. It is one of the oldest botanical gardens in Poland (after Cracow and Wroclaw). The garden is the part of the Warsaw University. The collection of the garden includes about 5000 species and varieties of trees, shrubs and herbaceous plants. You can admire here a beautiful English White Rose called Winchester Cathedral. Entrance is paid.
photo source: skaryszewski lovers, skaryszewski.pl
It is located at the right bank of the river and is over 100 years old. The park is made in an English style. Due to its interesting arrangement (hills, meadows, ponds) and numerous commemorations of historical events, it is included in the list of historical monuments. In the park, you can see, among others, monuments commemorating British pilots and Edward House, the advisor to President Wilson.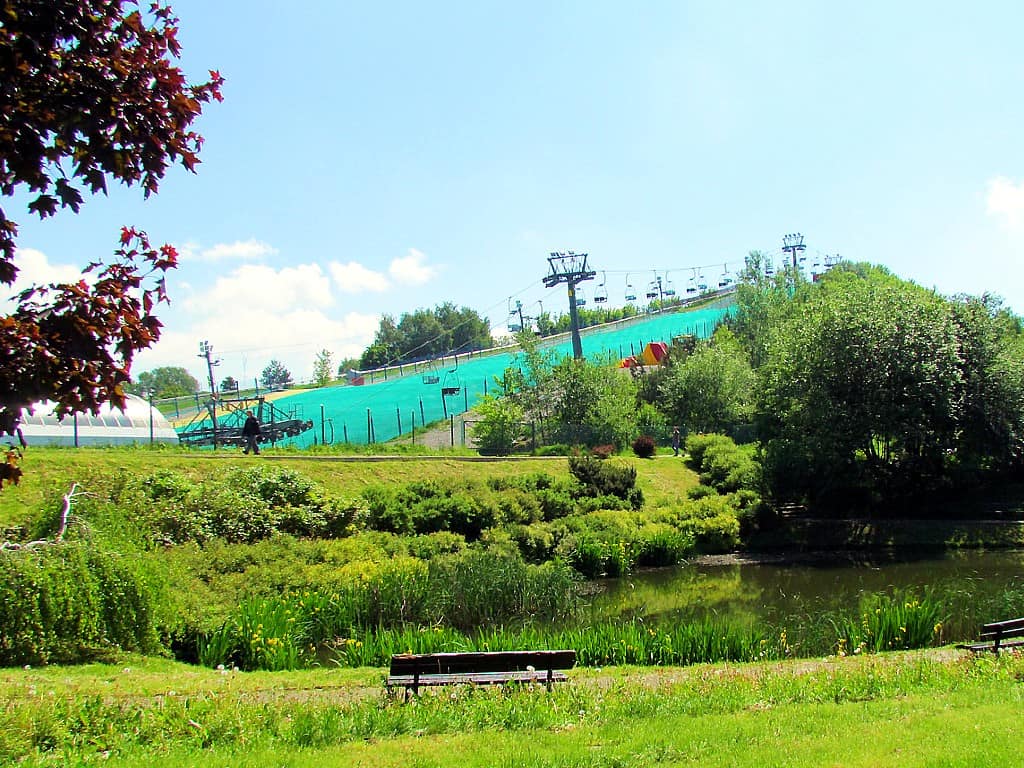 photo source: fotopolska.eu (bonczek_hydroforgroup)
The main places in the park are ponds (after clay extraction) and a hill. The hill is manmade from WWII Warsaw rubble. It's a highest, non-building, point in the city – 152 m high. The park is a real oasis for citizens.Great place for walking, jogging, fishing (yes!), swimming (in the pools, not ponds) and even skiing (the hill has a ski slope open all year round).